RISK ASSESSMENT

Prior to carrying out any work we can complete a formal risk assessment of the area to ensure that we take all variables into consideration and put measures in place to minimise risks.

Copies of liability insurance and competency certificates (NEBOSH) will also be sent to the nominated person on request.

Mesh fencing and gate installation - available in a range of colours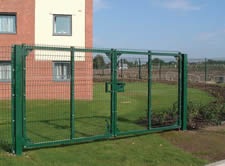 Allestree Scouts/Portway School asked us to replace the existing chain-link fence with 2 metre high V-Mesh security fencing. The usual colour is green but the fence and gate were ordered specially in black (powder coated) to match some existing fencing.

Before: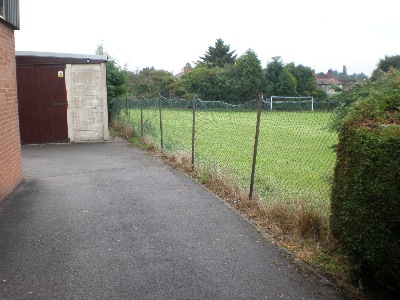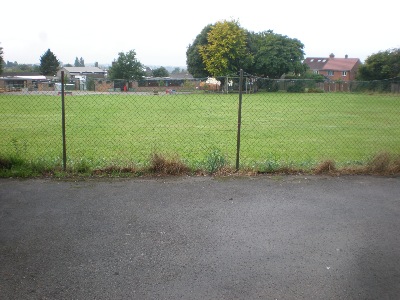 After: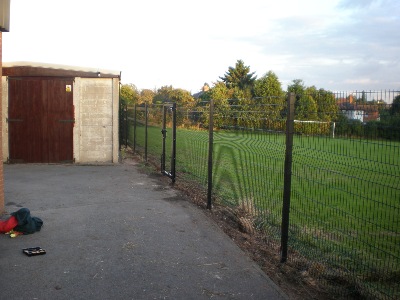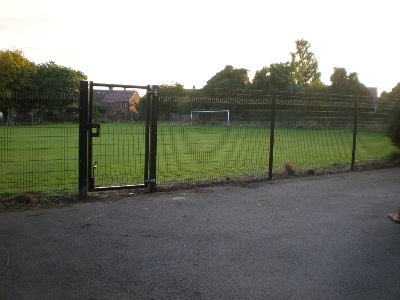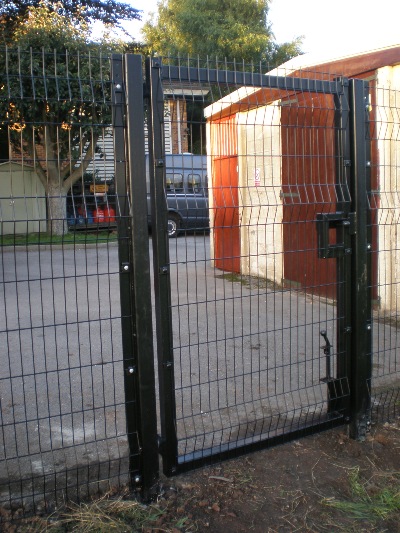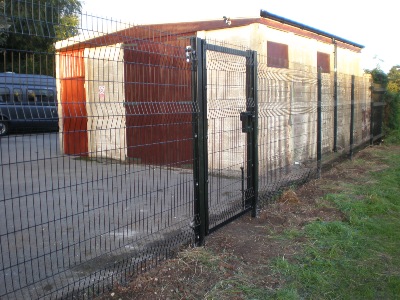 PRIDE PARK - DERBY

We were asked to install a 180ft knee high birds mouth fence on behalf of Delta Rail on Pride Park as well as re-set some of the slabs which had raised up due to the growth of tree roots.

The installation took two days..

We used 4 x 4 posts and rails as the rails were to stop the general public taking shortcuts across the area and ruining the planted areas.

The holes near to power supplies and gas mains were dug by hand to ensure that safety was maintained.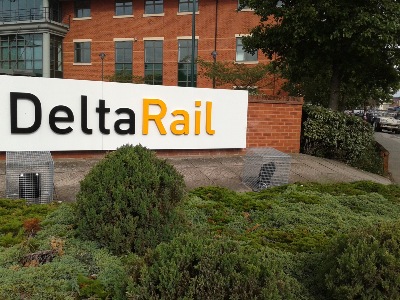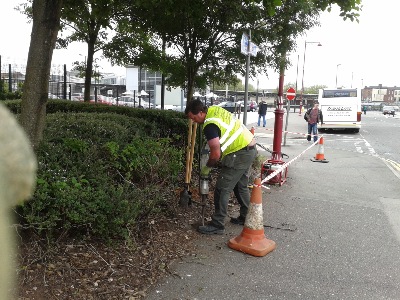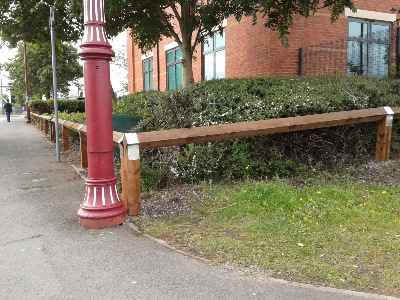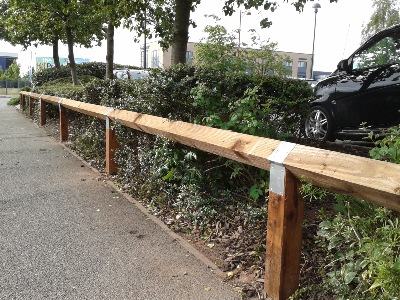 Frienship Care & Housing asked us to extend one of the bin areas in Friargate as there was not enough space to accommodate all of the bins. The kerb stones had to be taken up and re-set and a compacted stone base was put down.

Before: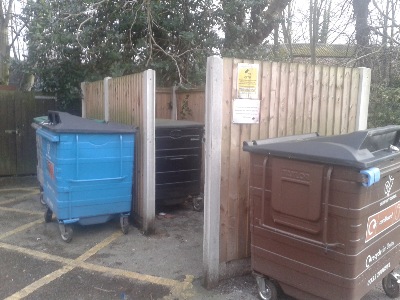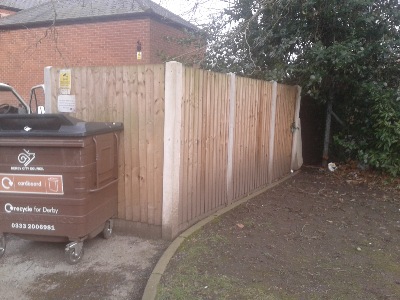 After: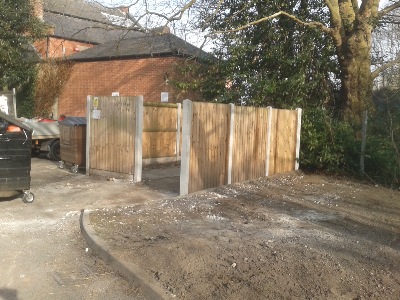 The Merry-Go-Round Childcare Centre asked us to replace fencing all round the garden area as well as build them a bespoke storage shed to store all of the toys: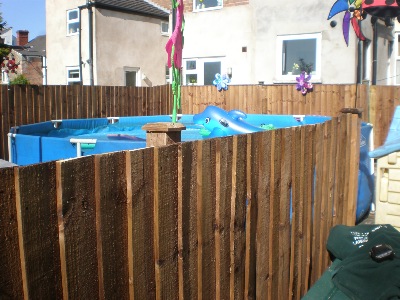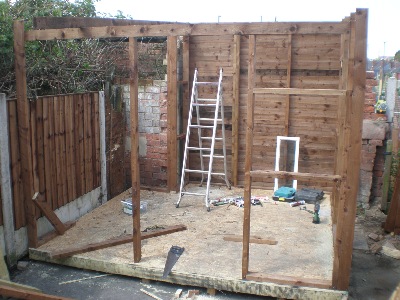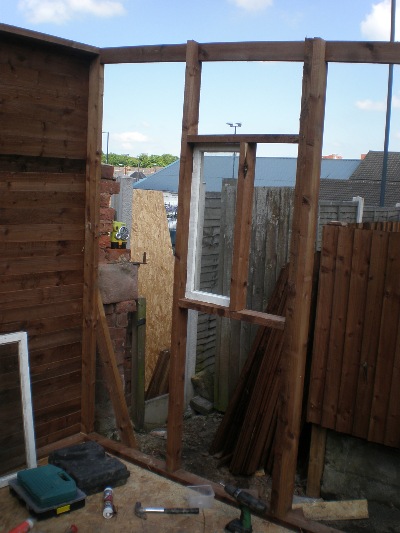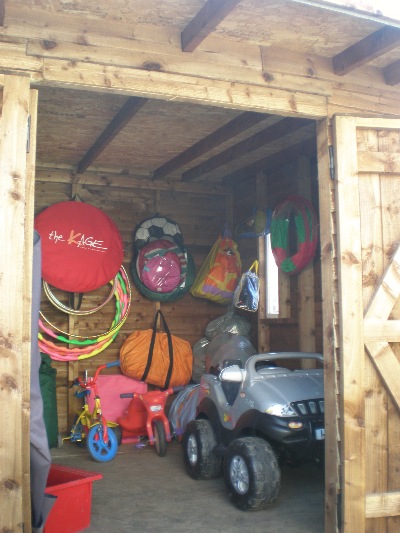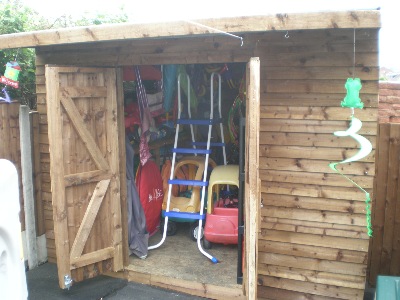 Copyright © 2016 - Abbey Decking Systems & Fencing Services